With Thanksgiving and the holiday season right around the corner, now is the perfect time to head over to Historic Deerfield. They have a variety of upcoming events and demonstrations that are great for the whole family and for the cold weather. Located in South Deerfield, Mass, Historic Deerfield is an outdoor museum that exhibits life and culture of early New England and the Connecticut River Valley.
Every weekend, there is something exciting to do at Historic Deerfield. This weekend and next (November 10-11 and November 17-18), their Open Hearth Cooking Demonstration will be all about pie. Come and learn about savory and sweet pies, a fall/winter treat since early New England. While you're there, you can also check out the hands-on workshop about brooms. Learn about brooms and broom making, try sweeping with a handmade broom and even make your own whisk broom to take home. You can drop in to this workshop, titled A Clean Sweep, any time between 12 and 4:30 pm and entry is included with the price of admission.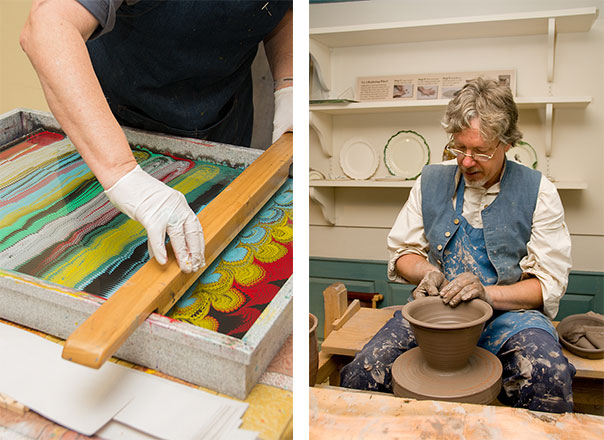 Later on this month, Historic Deerfield has even more awesome events planned. On Friday, November 23 from 10 am to 4 pm, see live historic trade demonstrations by local artists. Learn about redware pottery with Stephen Earp and paper marbling with Regina St. John from Chena River Marblers. There will also be a lot of great events for the holidays in late November/early December, such as wreath making, gift making, horse drawn wagon rides, and make your own hot chocolate mix.
But that's not all there is to do at Historic Deerfield. Go any time of the year and take a tour through twelve preserved antique houses dating from 1730 to 1850 with authentic furniture, art, textiles, and other original decorative pieces on display. You can also view exciting exhibits at the Flynt Center for Early New England Life and do some research of your own at the Henry N. Flynt Library, which has over 21,000 volumes on the history and culture of the region.
For the calendar of events and more information on Historic Deerfield, visit their website.