Here in Franklin County, we are lucky to have a variety of special restaurants offering delicious food. These restaurants are owned by locals and use locally sourced ingredients, as well. You can expect the vibe at these places to be true to The Valley and that the food will always be fresh and of the season. While the list of wonderful places to eat in Franklin County goes on and on, here are a few that really stand out to me as exceptional restaurants in our area. (Photo right: The Farm Table at Kringle Candle, Bernardston)
The Blue Rock Restaurant and Bar, Shelburne Falls
Located below Salmon Falls Gallery and overlooking the Deerfield River, the Blue Rock is a must-eat restaurant in Shelburne Falls. It offers a variety of seasonal dishes inspired by cuisines from around the world, as well as some staple dishes loved by their frequent visitors, such as the Roasted Cauliflower Head and the PB and Jam Burger! Visit them Thursdays through Mondays for dinner only or online at thebluerockrestaurant.com.
Gypsy Apple Bistro, Shelburne Falls
Eating at the Gypsy Apple is a very unique and special experience. Located on Bridge Street in Shelburne Falls, it is a small French Restaurant with a relaxed atmosphere. The menu is short but sweet with incredible options that are always changing and the service is warm and inviting, being run by a husband and wife team, Amy and Michelangelo. They are open for dinner only Thursdays through Sundays. View their menu at gypsyapplebistro.com.
Hope & Olive, Greenfield
Hope & Olive is easy to locate— it's in the name! Located on the corner of Hope and Olive Streets in downtown Greenfield, it is an everyday, special restaurant owned by siblings Jim, Maggie, and Evelyn. The place is known for their creative cocktails, unique, seasonal dishes, and cozy atmosphere. Head over there for Lunch, Dinner, or Brunch. Also, every first Monday of the month, Hope & Olive hosts Free Soup and Games Night as a fundraiser for various local non-profit organizations. View their menu and events at hopeandolive.com.
The Farm Table at Kringle Candle, Bernardston
Up in quaint Bernardston at Kringle Candle, you'll find The Farm Table, a restaurant housed in a restored farmhouse which was originally built around 1800. I especially love The Farm Table for its ambience with open hearth ovens, fireplaces, and outdoor seating on the deck. Their gourmet pub-style menu has a lot of wonderful options including brick oven pizzas, charcuterie boards, and a variety of large and small plates. Check them out online at kringlefarmtable.com.
Magpie Woodfired Pizzeria, Greenfield
From the folks who brought us all the delicious food at Hope & Olive, Magpie is a wood-fired pizzeria, also located in downtown Greenfield. Just like their other operation, Magpie Pizza has amazing cocktails and a very inviting atmosphere. The menu offers a variety of creative pizzas baked in their wood-fired oven, as well as other Italian-style dishes like the antipasto plate, Seafood Fra Diavolo, and Frazzioletti Crepes. Find them at 21 Bank Row, Greenfield and online at magpiepizza.com.
West End Pub, Shelburne Falls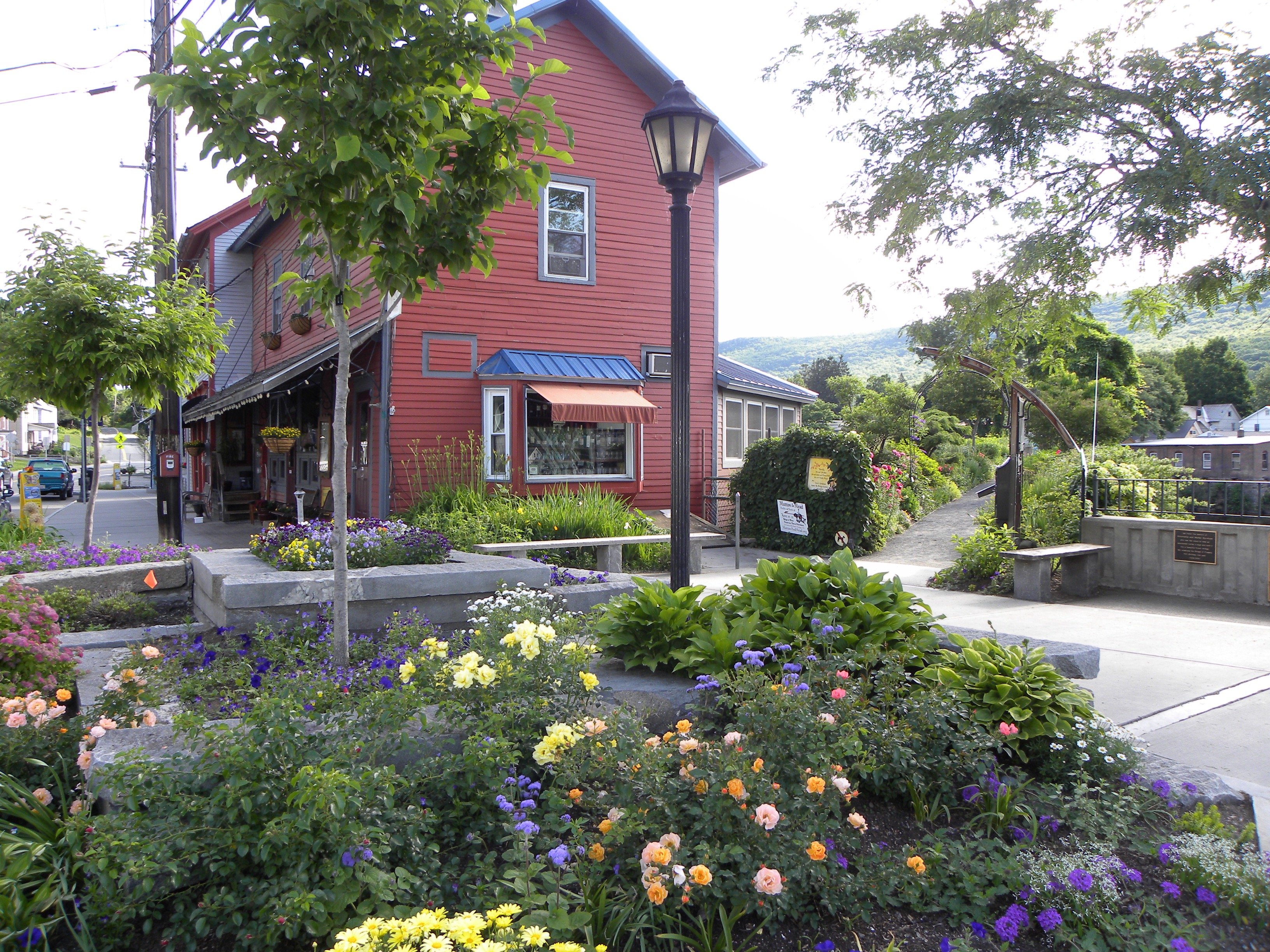 At the end of the Bridge of Flowers, overlooking the Deerfield River,