Bernardston
Description:
Originally part of Colrain, Bernardston was incorporated in 1762. The town has a rich agricultural history in rye, corn, and cider. Its residents were also amongst the first to make maple products extensively.
Bernardston lies in the northern part of Franklin County, on the edge of the Pocumtuck range. Both Interstate 91 and Route 5 run through Bernardston, which can be taken south to Greenfield or north to Vermont.
Area Info:
Town/Cultural Events
The Bernardston Kiwanis hosts the Scarecrow in the Park Contest, an annual event, at Cushman Park as a fundraiser for the Scholarship Fund. An annual contest for the best scarecrow is just one part of this event, which also includes food and craft vendors, live music, hay rides, hands-on activities and more.
The Bernardston Farmers' Market takes place on Saturdays from May to October. Many local farms come out to sell their local products.
The Outdoors
There are several mountains in Bernardston, including Wild Cat Mountain, West Mountain, Bald Mountain, East Mountain, and Pond Mountain. Also, portions of Satan's Kingdom Wildlife Management are located in Bernardston.
The Purple Meadow Campground, a beautiful, well-manicured campground offers RV parking and tent camping.
Local Favorites
Kringle Candle's flagship store and the tourist-destination village that surrounds it, comprised of The Farm Table restaurant, a Chocolate Cottage, a café, and a Kringle Christmas Barn are a staple of Bernardston. For quicker treats, locals love 7 South Bakery Café or Townline Ice Cream.
Bernardston is also home to The Crumpin-Fox Club, a challenging18-hole championship golf course with a beautiful landscape.
0
4A61D2
FF9900
DC3912
There is no data available
0
4A61D2
There is no data available
Bernardston Real Estate Market Data
Property Type:
Single Family
Inventory:
9
Avg Price:
$228,854
Avg Days On Market:
90
Property Type:
Rental
Inventory:
1
Avg Price:
$1,200
Avg Days On Market:
37
Property Type:
Commercial
Inventory:
3
Avg Price:
$494,967
Avg Days On Market:
230
Property Type:
Land
Inventory:
3
Avg Price:
$299,933
Avg Days On Market:
235
Property Type:
Multi-Family
Inventory:
1
Avg Price:
$239,000
Avg Days On Market:
386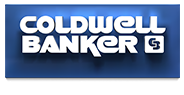 Coldwell Banker Upton-Massamont Realtors
7 Bridge Street
Shelburne Falls
,
MA
01370