Conway
Description:
The Town of Conway was originally part of the Southwest District of Deerfield. It is located South of the Deerfield River and is connected to Shelburne by the Historic Bardwell's Ferry Bridge. MA Route 116 runs through the center of town and runs west towards Ashfield and east towards Deerfield.
Area Info:
The Outdoors
Conway is home to two state forests: Conway State Forest and South River State Forest. In Conway State Forest, there are hiking and horseback riding trails, plus over four miles of streams for trout fishing. South River State Forest allows camping and has several tent sites, plus picnic tables along the South River.
A perk of residency in Conway is having access to the Conway Community Swimming Pool. The pool is open June-September (check website for specific dates) and is only available for residents of Conway and their guests.
Town/Cultural Events
Every year during the first weekend in October, Conway celebrates the foliage season with Festival of the Hills (http://www.festivalofthehills.com/). Festival-goers enjoy crafts, games, food, music, and other special events, including a 10K foot race. The two-day long event has a variety of activities hosted at the local schools, library, church, and town commons.
4A61D2
FF9900
DC3912
There is no data available
4A61D2
There is no data available
Current Market Snapshot
Property Type:
Single Family
Inventory:
10
Avg Price:
$270,860
Avg Days On Market:
127
Property Type:
Mobile Home
Inventory:
1
Avg Price:
$28,500
Avg Days On Market:
67
Property Type:
Commercial
Inventory:
2
Avg Price:
$143,444
Avg Days On Market:
123
Property Type:
Land
Inventory:
7
Avg Price:
$183,271
Avg Days On Market:
214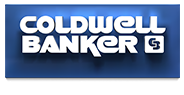 Coldwell Banker Upton-Massamont Realtors
7 Bridge Street
Shelburne Falls
,
MA
01370