Hawley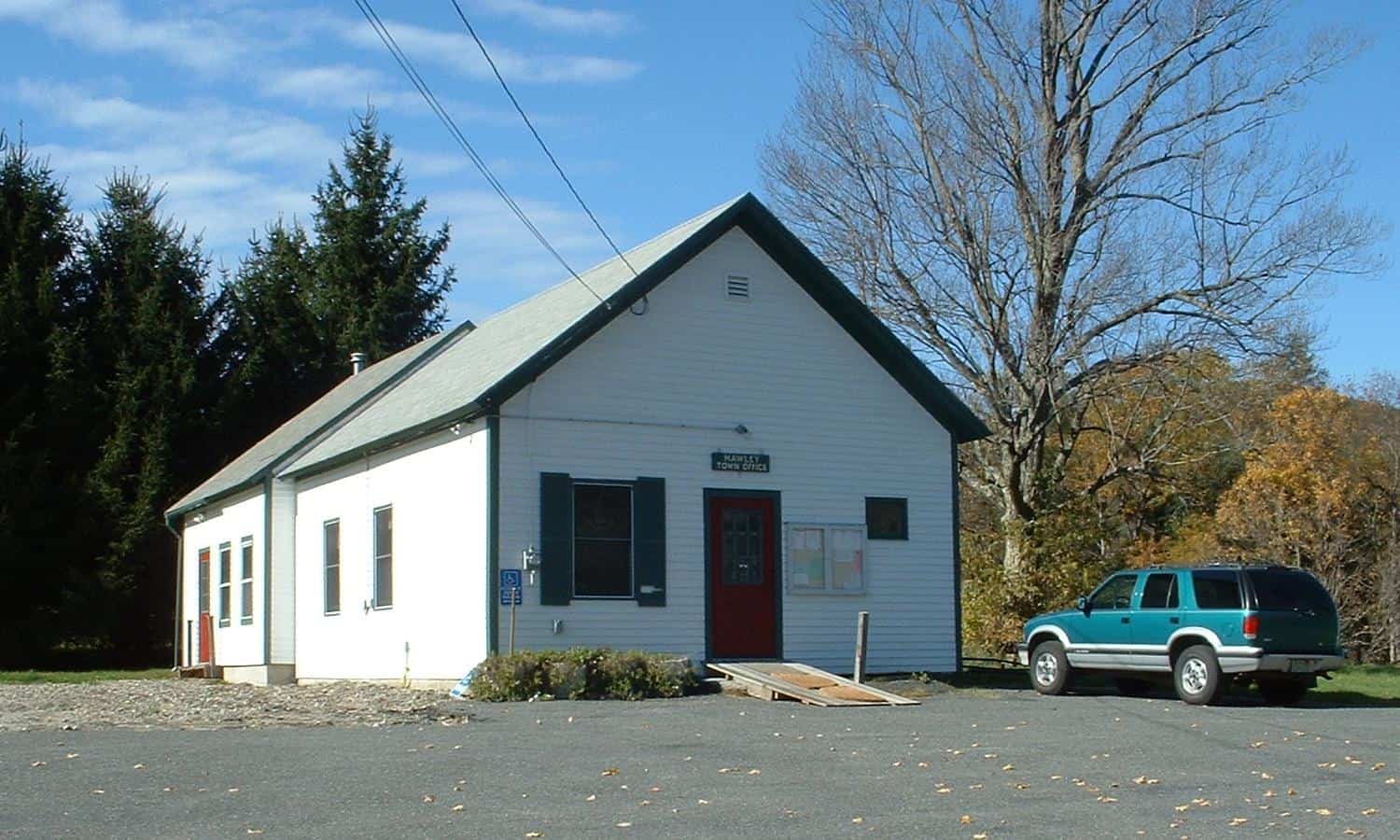 Description:
Hawley is a beautiful, remote town in the western part of Franklin County. The town has very little industry and most residents commute, work from home, or work for municipalities. The town is mostly run by volunteers.
Hawley is composed of 40% state forest- the Kenneth Dubuque Memorial State Forest and parts of the Mohawk Trail and Savoy State Forests. Between the three state forests, there is plenty of opportunity to get outside and hike, swim, fish, and enjoy the natural scenery.
Hawley is located in the southwest corner of Franklin County and is bordered by Charlemont to the north, Buckland to the east, and Plainfield to the south.
Area Info:
Town/Cultural Events
Town/Cultural Events
The Sons & Daughters of Hawley coordinate annual events for all to enjoy, including the Artisans and Garden Tour, held every other year. On the Second Sunday in August, the town celebrates Hawley Day, with a large picnic, live music, and other special events.
The Outdoors
The Outdoors
Hawley also takes pride in having the Hawley bog, one of the last unspoiled bogs. Visitors can enjoy walks through the bog over the wooden boardwalks.
Real Estate Listings
Real Estate Listings
If you are looking to buy a single family home, land to build your dream home, farm, or second home in Hawley, Mass, click here for the latest list of what is currently on the market. You can also contact Wanda Mooney to learn more about the area and the process of moving.