Northfield
Description:
Located in the northern part of Franklin County, Northfield is divided into West Northfield from East Northfield and the village of Northfield by the Connecticut River. The Schell Bridge, a Pennsylvania truss 515 feet long, connects the two parts.
New Hampshire, Vermont, and Masschusetts meet in Northfield, at the Connecticut River and is bordered by Erving to the south.
Area Info:
Food & Drink
The main areas of town are located along the Connecticut River, near Route 63 in East Northfield and Route 142 in West Northfield. The Northfield Food Mart is a popular convenience store and market. Nearby are Northfield Creamie, a small ice cream shop, and Cameron's Winery with tastings and tours. Along the banks of the Connecticut River lies Four Star Farms, a family-owned sustainable farm. They grow and sell whole grains, hops, and turf and even mill their own flour and corn meal.
The Notch is a family restaurant serving breakfast, lunch, and dinner 7 days a week.
The Outdoors
Northfield has a variety of recreational outdoor activities. Close to the village is Northfield Golf Club, a 9-hole golf course surrounded by 56 acres of wetlands and nature trails. Northfield Mountain, site of the pumped-storage hydroelectric plant and reservoir, has a recreation and environmental center. Offering four-season recreation, the center is located on a beautiful mountainside and has picnic areas, campsites, river access at Barton Cove and rock climbing at Rose Ledge.
At Pauchaug Brook, a wildlife management area, there is a boat ramp with access to the Connecticut River. Camping and small game hunting is allowed there.
The West Northfield Playground, a local favorite hang-out has playing fields and a pavilion with cooking facilities.
Town/Cultural Events
In the summer, residents come together for the Annual Northfield Community Picnic. Everyone meets up on the grass at Kiwanis Park, a local recreational area with a playground and pavilion.
Culture
The Dickinson Memorial Library is located in a historic building with original tiled floor and stained glass windows, with wireless internet access.
4A61D2
FF9900
DC3912
There is no data available
4A61D2
There is no data available
Current Market Snapshot
Property Type:
Single Family
Inventory:
17
Avg Price:
$291,900
Avg Days On Market:
133
Property Type:
Commercial
Inventory:
4
Avg Price:
$306,725
Avg Days On Market:
261
Property Type:
Land
Inventory:
9
Avg Price:
$106,410
Avg Days On Market:
263
Property Type:
Multi-Family
Inventory:
4
Avg Price:
$297,375
Avg Days On Market:
290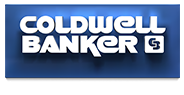 Coldwell Banker Upton-Massamont Realtors
7 Bridge Street
Shelburne Falls
,
MA
01370