Charlemont
Description:
Charlemont was one of three townships granted to Boston by the General Court in 1735. The town, being vulnerable to attacks, was the site of a Native American raid in 1755, which resulted in several deaths and two people's capture.
The principal business in Charlemont used to be agriculture, but today is outdoor recreation with three outdoor outfitters in town.
Charlemont is located in the western part of Franklin County, along the Mohawk Trail (MA Route 2), 18 miles west of Greenfield.
4A61D2
FF9900
DC3912
There is no data available
4A61D2
There is no data available
Current Market Snapshot
Property Type:
Single Family
Inventory:
3
Avg Price:
$243,233
Avg Days On Market:
285
Property Type:
Rental
Inventory:
1
Avg Price:
$1,375
Avg Days On Market:
51
Property Type:
Commercial
Inventory:
1
Avg Price:
$129,000
Avg Days On Market:
210
Property Type:
Land
Inventory:
5
Avg Price:
$46,880
Avg Days On Market:
227
Property Type:
Multi-Family
Inventory:
3
Avg Price:
$318,917
Avg Days On Market:
186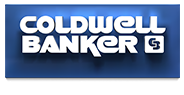 Coldwell Banker Upton-Massamont Realtors
7 Bridge Street
Shelburne Falls
,
MA
01370