Warwick
Description:
Warwick lies in the northeastern corner of Franklin County, along the border of Worcester County, Massachusetts and Cheshire County, New Hampshire. Warwick is a fairly isolated and rural town. The only state highway that runs through is Route 78 and about one third of the land is protected as part of Warwick State Forest.
Area Info:
The Outdoors
In the center of town is Mount Grace, standing at 1,617 feet along the Metacomet-Monadnock Trail. Mount Grace State Forest offers a variety of outdoor activities including hiking and cross-country skiing. There are also several ponds, wetlands, and conservation areas in town including Sheomet Lake, Laurel Lake, Wheeler Reservoir, Richards Reservoir, Hastings Pond, and Stevens Swamp.
Warwick also has a few interesting rock formations. One is the Indian Cave, located north of Stevens Swamp. The other is Wawbeek Rock, a glacial boulder dedicated as a monument to God's work on earth in 1916.
Town/Cultural Events
At the end of August, the town celebrates Old Home Days. This town festival features the "Corregatta" a race across Moore's Pond on makeshift cardboard sailboats that residents have constructed. Other activities include a parade, games, and of course lots of food.
0
4A61D2
FF9900
DC3912
There is no data available
0
4A61D2
There is no data available
Current Market Snapshot
Property Type:
Single Family
Inventory:
6
Avg Price:
$219,067
Avg Days On Market:
95
Property Type:
Land
Inventory:
7
Avg Price:
$57,071
Avg Days On Market:
766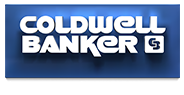 Coldwell Banker Upton-Massamont Realtors
7 Bridge Street
Shelburne Falls
,
MA
01370