Ashfield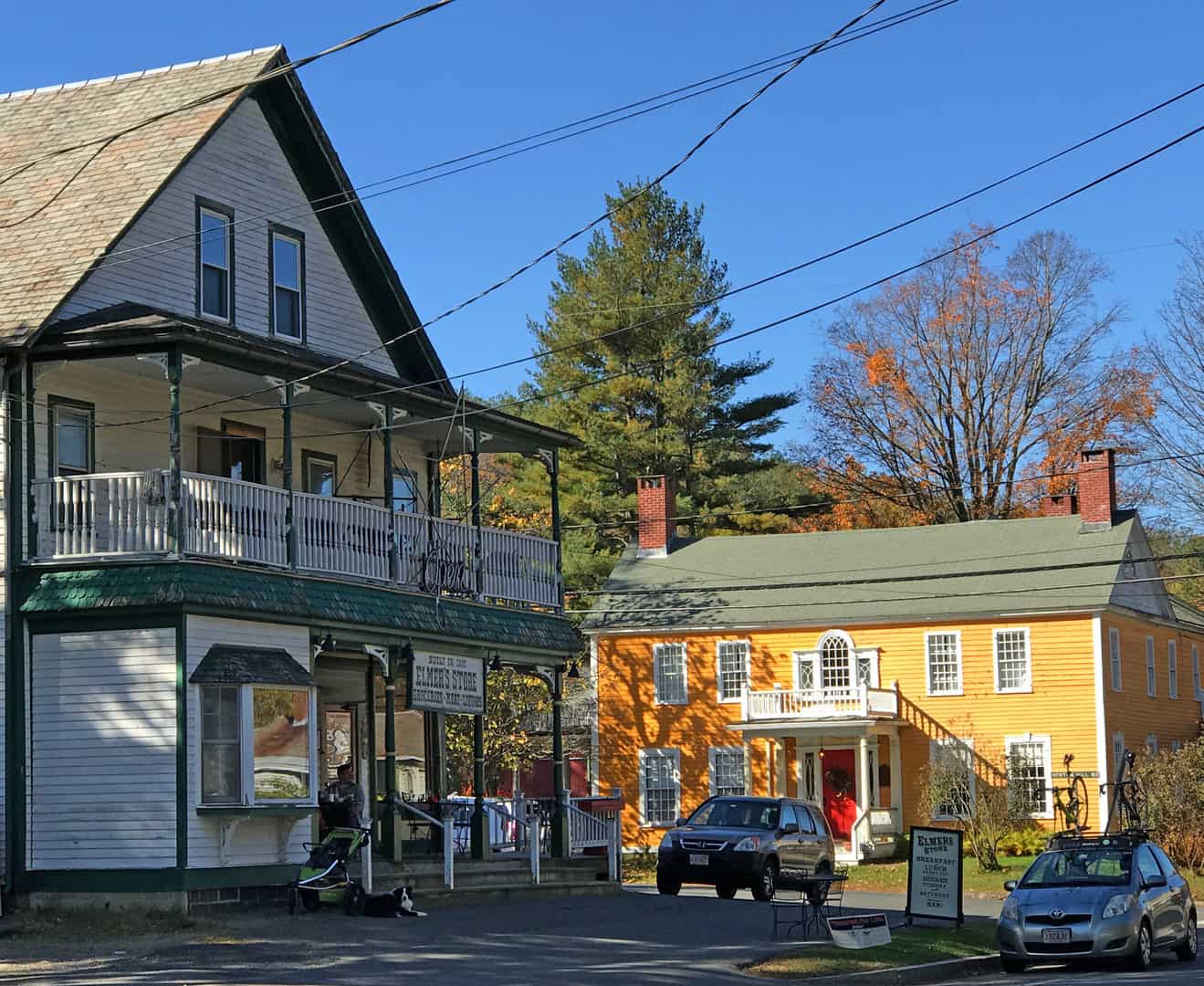 Description:
Ashfield was incorporated in 1765 with four Proprietors serving as Selectmen and is still today a Proprietor Town. By 1840, Ashfield was the leading wool producing town in Franklin County and by 1855 it was the leading producer of butter and had 14 sawmills or woodworking shops.
Today Ashfield continues to have an agricultural industry. Many local farmers produce fiber from sheep, grow fresh vegetables, produce meat and dairy products, honey and maple syrup and grow Christmas trees. The Ashfield Farmer's Market is located on the Town Common from May to October.
The Town of Ashfield has 2 golf courses, Ashfield Lake, Bear Swamp Reservation, Ashfield Trails, Chapel Falls, and abuts the DAR State Forest. Other activities around Ashfield include cross-country skiing, snowmobiling, fishing, and hiking.
Ashfield is part of the hill-towns of western Franklin County. It is conveniently located 30 minutes from Northampton and Greenfield and only 15 minutes from Shelburne Falls.
Area Info:
Town / Cultural Events
Town/Cultural Events
The Ashfield Fall Festival is a popular yearly event that attracts people from afar and locally that enjoy art demonstrations, craft fairs, food, games, and entertainment. It is great place to mingle with your friends, neighbors and lots of things for kids to do.
Local theatre company, Double Edge Theatre offers original theatrical performances indoors and outdoors, which engage the audience. This is usually sold out weeks in advance so make sure you order your tickets ahead of time.
Ashfield Historical Society, is located along the Main Street in a 1830 building that exhibits 23,000 glass plate negatives taken between 1882 and 1907 by the Howes brothers, relics of early rural life, and an amazing display of the Ashfield Stoneware.
The Ashfield Farmer's Market is located on the Town Common every Saturday morning from May to October.
Ashfield has its own newspaper, you can check out their Facebook page here.
The Outdoors
The Outdoors
Ashfield Lake and Belding Memorial Park has a public boat launch and picnic facility and the lake has a beach with restrooms and a lifeguard during the summer months. Canoeing, fishing, swimming and diving from the dock are all popular activities. The beach is available only to town residents.
The Bear Swamp Reservation has three miles of trails, some steep in places, to a nearby beaver pond and terrific views of hillside orchards spreading below and the distant mountains. For more information, visit the Trustees of Reservations website.
Hike to the top of Pony Mountain, then cool off with a summertime dip in the chilly waters of the Chapel brook's picture-perfect pools and falls. For more information, visit the Trustees of Reservations website.
Ashfield Trails is a volunteer collaborative which for several years has been working to establish a community network of trails and footpaths in and around the Town of Ashfield. Check out their website here.
For those who love to golf there are two popular golf courses. Edge Hill Golf Course is a 18 hole course in a scenic rural setting. Ashfield Community Golf Course is located near the center of town. It is a 9-hole course and originally opened in 1927.
Local Favorites
Local Favorites
Ashfield has many small businesses. Ashfield Hardware is a women-owned and operated hometown hardware store. The Curtis House hosts events in their beautiful 1850s house and late 19th-century barn and offers delectable catering, DIY workshops, and floral arrangements.
Elmer's Store will once again be a warm and welcoming gathering place! Check out the website here to see how this special community has come together to save this special building along the Main Street.
Every town needs a pizza place and Ashfield has it! Nothing beats the Country Pie Pizza located on the Main Street. Check out their pizzas on Facebook!
For more information click here to access the Town's website.
Real Estate Listings
Real Estate Listings
If you are looking to buy a single family home, land to build your dream home, farm, or second home in Ashfield, Mass, click here for the latest list of what is currently on the market. You can also contact Wanda Mooney to learn more about the area and the process of moving.
Current Market Snapshot
Time Range:
November 2023
Property Type:
Residential
Total Sales:
397
Median Sale Price:
$529,000 (-8.0% from October 2023)
Median Sale Price / Square Feet:
$311 (-4.0% from October 2023)
Avg Days On Market:
61 (-21.8% from October 2023)
Time Range:
November 2023
Property Type:
MultiFamily
Total Sales:
40
Median Sale Price:
$619,500 (+3.3% from October 2023)
Median Sale Price / Square Feet:
$230 (-1.4% from October 2023)
Avg Days On Market:
82 (+3.8% from October 2023)
Local Insights
The Franklin County Community Meals Program is an invaluable non-profit in our area. Together with the local community, they work to alleviate hunger. They organize four meal sites in Orange, Turners Falls, Greenfield, and Northfield, Massachusetts, as well as three food pantries: the Orange Food Pantry, [...]
In this Feature Friday, we're highlighting a local gem in Greenfield, Massachusetts: Hens and Chicks Consignment Store. For over 15 years, they have been an integral part of the greater Western Massachusetts area, assisting consignors in earning extra income while offering shoppers fantastic deals on [...]
Moonlight Magic is a traditional event known across the region, which takes place annually in the quintessential village of Shelburne Falls. Every year on Black Friday, the town stays open later, vendors line the streets, and people come from near and far to welcome in the holiday season. This [...]
Read More
4A61D2
FF9900
DC3912
There is no data available
4A61D2
There is no data available